Why do you need Mobile SEO services?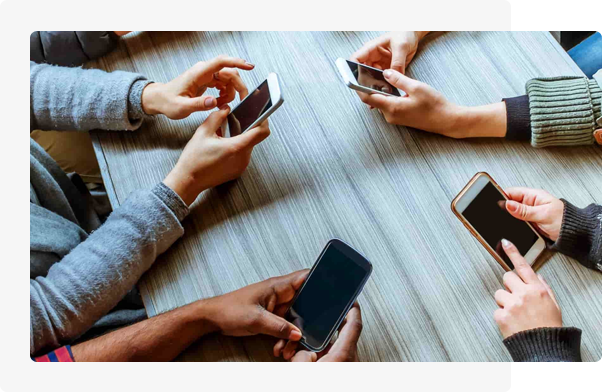 Google and other search engines focusing on crawling websites with mobile-first indexing. More than 75% of users search for information using their smartphone as it keeps on increasing every year. Search engines expecting every website well optimized for mobile devices. Mobile SEO focuses on making your website mobile-friendly, increasing website speed, AMP customization and much more.
Benefits of Mobile SEO Solutions
Enhanced User Experience
More Local Visibility
Competitive Advantage
Long-term Results
Performance Tracking
Our Mobile SEO services include

Mobile-friendly Optimization
Optimizing your website to be mobile-friendly is an effective strategy that helps to increase website load time, mobile responsive across all devices and improves user-experience.

Technical SEO
Fixing your website technical SEO to improve page speed, fixing website architecture, duplicate contents, unwanted broken links, mobile usability test and much more.

Keyword Analysis
We analyze your business targeted keywords and help you to rank your website. Keyword planning is our significant mobile SEO strategy to uncover missed traffic from Google

User-friendly Content
Creating user-friendly content that attracts your targeted audience and converts them into customers. We write, promote and convey value to your customers with useful content.

Competitor Analysis
We do systematic research on your competitors and craft an unique marketing strategy to stand out from the competition.

Link Building
Building high-quality backlinks help to increase your website trust among other competitors. We have in-house masters in link building with a solid understanding of link building mechanisms.
Mobile SEO services pricing
Silver Plan
$ XXX/ Month
Flexible Solution
Suitable for Small Business
Competitive Strategy
Local Reach
1:4 Customer support
Gold Plan
$ XXX/ Month
Modern Solution
Perfect for Startups
Advanced Strategy
Wide Reach
1:1 Customer support
Platinum Plan
$ XXX/ Month
Advanced Solution
Build & Grow your Brand
Growth Hacking Strategy
Global Reach
Premium Customer Support