Why should your business optimize for Voice Search?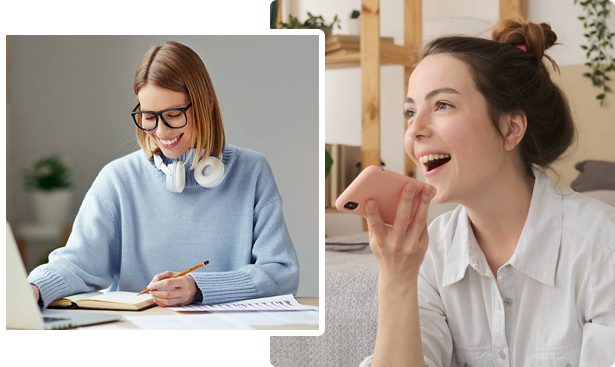 In future, people prefer to search for information through voice searches. Some of the voice search assistant gadgets like Alexa, Google Assistant, and Siri, are increasing exponentially. Voice SEO helps businesses to appear on the voice search results of smart devices and virtual assistants. It helps to increase brand awareness, drive traffic, leads, and sales.
Increase website traffic
Increase brand awareness
Increase search ranking
Increase local search visibility
Increase conversion rates
Our Voice SEO services include

Voice SEO Audit
Analyze your website ranking, errors, and other SEO-related issues. And create a plan accordingly that helps to improve your site visibility and ranking in the search results.

Keyword research
Research LSI keywords, competitors keywords and explore new keyword opportunities that help to target the customers through voice search.

Content creation
We help to create quality content based on the LSI keywords to appear for the feature listing.

Optimizing site structure, site speed, content, and other possibilities that help to improve ranking in the voice search results.

Competitor analysis
Competitor analysis helps to find out their targeted keywords, ranking, and online presence that helps your site to stay ahead of them.

Testing
Testing helps to fix the site user experience, increase the click-through rate, and optimizing content to rank on the feature listings.
Voice SEO services pricing
Silver Plan
$ XXX/ Month
Flexible Solution
Suitable for Small Business
Competitive Strategy
Local Reach
1:4 Customer support
Gold Plan
$ XXX/ Month
Modern Solution
Perfect for Startups
Advanced Strategy
Wide Reach
1:1 Customer support
Platinum Plan
$ XXX/ Month
Advanced Solution
Build & Grow your Brand
Growth Hacking Strategy
Global Reach
Premium Customer Support